Home Nursing Services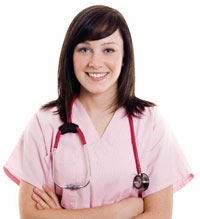 Our Qualified Home Care Nurses Make All the Difference
Firstat will provide services for patients in their home, assisted living or independent living facility.
Each of our employees and nurses are certified as an RN, LVN or CNA and are screened, licensed and bonded.
Our friendly, respectful Firstat Nursing Services employees assist with doctor visits, meal preparation and running errands. Our staff has all their credentials and care for patients with dignity and courtesy.
Capabilities of Firstat Nursing Services:
• An in-home evaluation of safety and an RN assessment is included in with every service.
• Dementia and Alzheimer's are just two of the progressive diseases we care for.
• Firstat Nursing Services has performed a background check on each nurse and we can guarantee that they are bonded and licensed.
• Hours and scheduling are flexible
Services Performed by Employees:
• State license
• Reminders and setup of medication
• Accept long-term health insurance
• Continuous care between home and visits to the hospital
• Comprehensive end-of-life care
• Wound injections and management
• Locally owned for more than 12 years
• RN case management
• Accompaniment to doctor visits
• Meal preparation, light housekeeping and transportation
• Clinics for injections